Finca in Jazminal – Ostional for sale
Size: 90 acres
Price: 599,000 $
Category: Building site (registered title land, escritura de propiedad)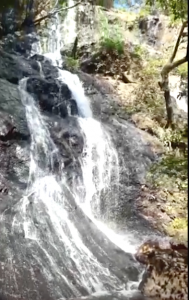 You always wanted to bathe naked like Adam and Eve under the waterfall? Then this finca is just right for you!
The property is located at 700 meters altitude in the hills of Ostional, on the Nicoya Peninsula, Costa Rica. It has a 10-acre natural platform, which is ideal for building. From here you have a breathtaking panoramic view of the ocean and its beautiful beaches. Due to the altitude, there is always a pleasant climate even in the summer.
Large parts of the finca are covered with a dense secondary forest. So there are a lot of exotic animals on your doorstep. In addition to numerous natural water sources, there is a paradisiacal waterfall that invites you to swim.
Water and power lines are laid until just before the property.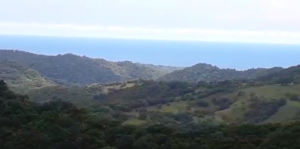 Ostional is a unique nature reserve. Hundreds of thousands of turtles come to lay eggs in September and October. A phenomenal nature experience right on your doorstep.
In Ostional, as well as the popular villages of Nosara and Playa Guiones, shoppers can find what their heart desires. There are numerous small boutiques, restaurants and an organic market.
Yoga and meditation fans will find the eco-community PachaMama directly below the finca. There are many ways to fulfill your passion.
Interested? How about a little virtual tour:
Further information about Costa Rica: