Property for sale and rent – Location:
Sámara, between Playa Buena Vista / Playa Barrigona
Price: $ 269,000
Size: 5000 square meters
Rooms: 2 bedrooms, 1 studio apartment, 3 bathrooms, furnished
Outside: terrace, garden, pool, parking
Shopping: Sámara, Nicoya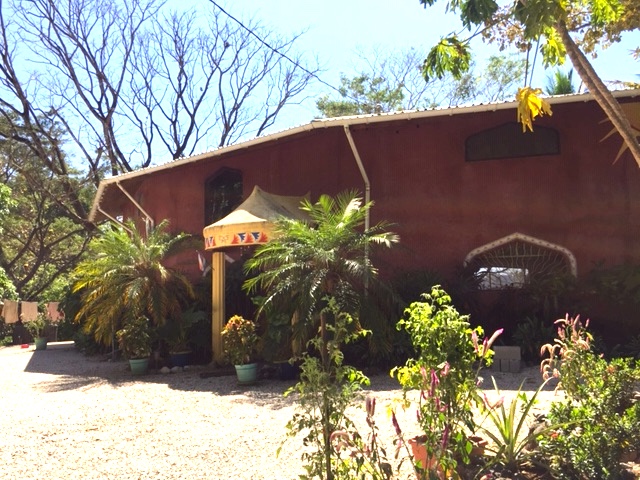 Property for sale and rent – Longing for your dream home, but no desire to build? Then strike here and now!
The Property for sale and rent has 5000 square meters and is set back in the hills between Playa Buena Vista and Playa Barrigona. Privacy and relaxation are guaranteed.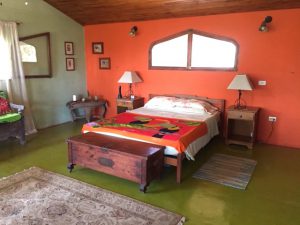 The entire house is very colorful and artistically designed. It has two bright, spacious bedrooms and a fully equipped studio apartment. There are also three bathrooms. The living-dining area is open-space designed. A spacious kitchen invites you to cozy family evenings. Thanks to numerous windows, there is a pleasant breeze in the house – even on hot summer days.
The house comes with a big terrace and a small pool. The property is fully furnished.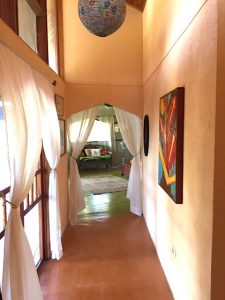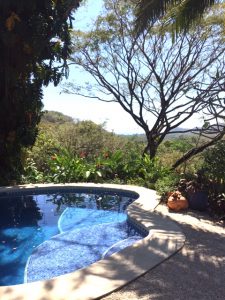 The nearby town of Sámara has a variety of restaurants, lounges and bars. In addition, supermarkets, bakeries, pharmacies and a doctor. In about 50 minutes you can reach Nicoya. There are numerous larger shops and doctors' offices here.
If you want, you can also rent the finca. Availability and price on request.
Feel like? We are at your disposal for any questions! Just contact us.
Action near by chillen playa