Trips 2023 – excursions in Costa Rica – Paraíso Cocodrilo Lodge – Spirit of Nature
Trips 2023 – It would be a pleasure for us, if we could assist you in planning different tours in the region of Guanacaste.
We offer various Costa Rica trips and activities from which you can choose. Certainly there is something for everybody! No matter if you would love to have some action or just want to admire the impressive wildlife.
There are a lot of different destinations, like for example the hidden branches of Río Tempisque. There you can see crocodiles in their natural habitat, as well as natural reserves and beautiful beaches. In addition we organise horse riding tours through the jungle and along the beach. Besides that, various boat tours (fishing, dolphin/whale watching). Of course we also plan sport tours, like going kayaking, canoeing or doing canopy tours.
A small selection of our various destinations: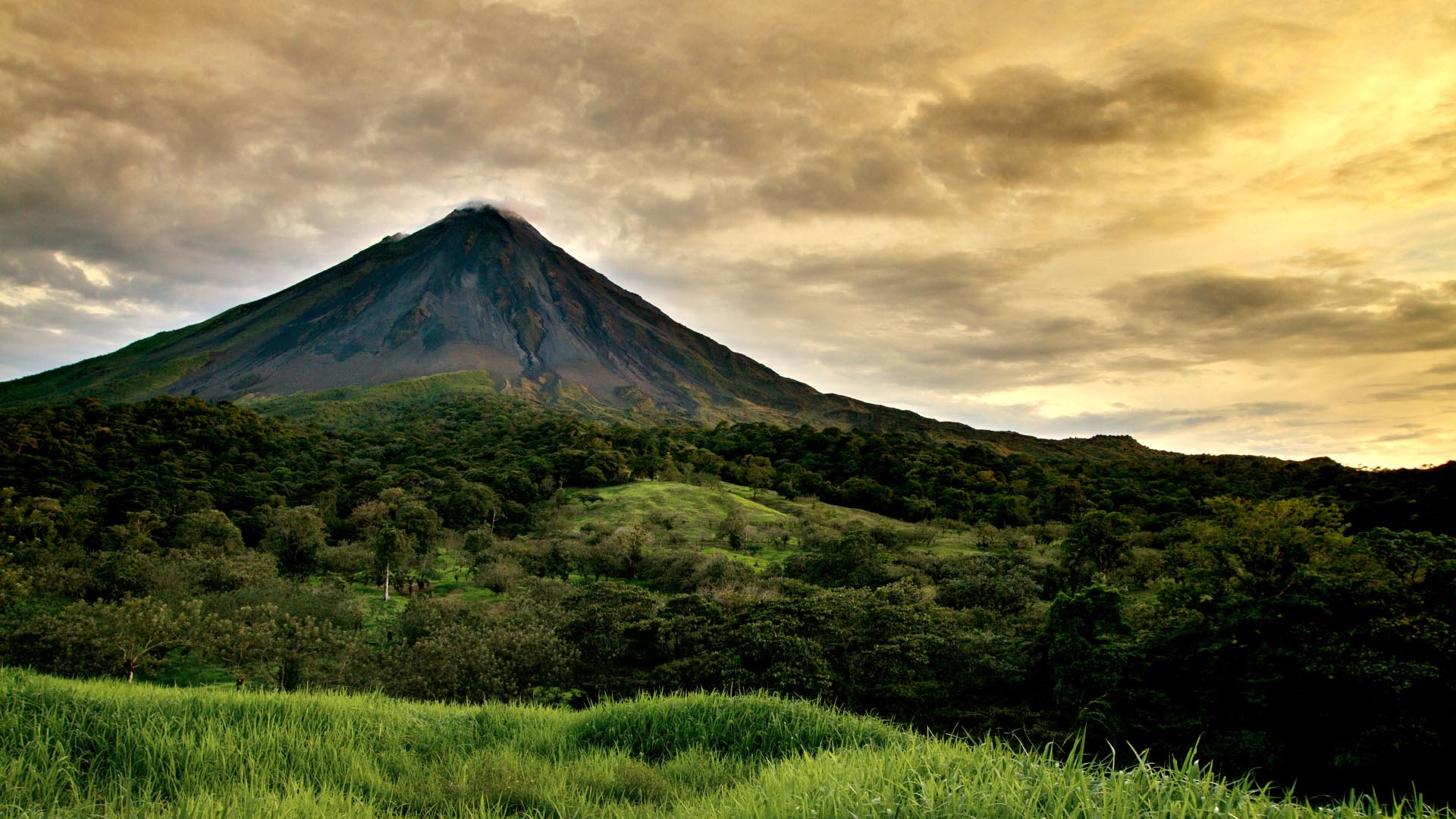 Volcano Rincón de la Vieja
How about a trip to the volcano Rincón de la Vieja, where you can enjoy mud baths and hot volcanic springs with a temperature of approximately 45°C? The Volcano has a height of 1.895 meters and is located in La Vieja natural reserve, where the main attractions are bubbling mud holes. The journey from the hotel to the volcano will take about 3 hours. If you prefer an overnight trip, we can arrange an accommodation for you.
National park Barra Honda – Costa Rica – Guanacaste
With an area of about 23 km2 the national park Barra Honda comprises a tropical dry forest and one of the biggest cave systems of Costa Rica. The park offers various trails, with their help you can easily explore the features of the surrounding. The journey from the hotel to the park takes about 1,5 hours.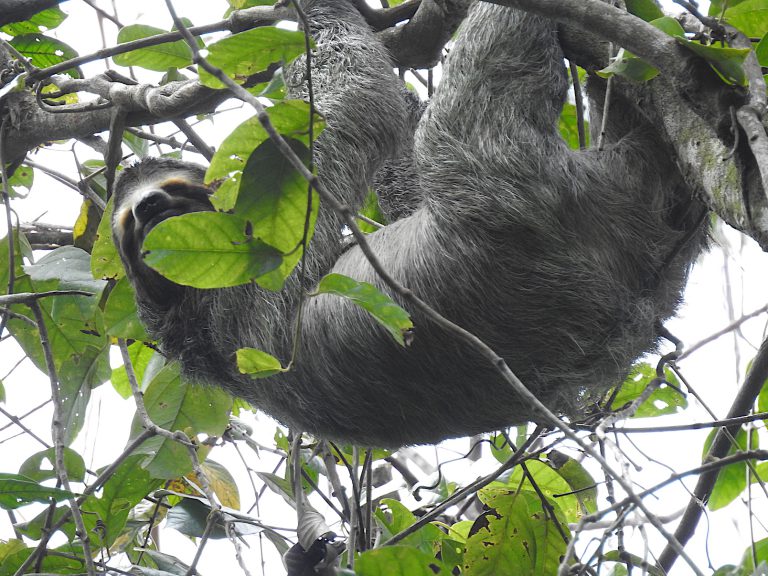 Río Tempisque
Río Tempisque has a total length of 138 km and flows from the Cordillera of Guanacaste to Palo Verde national park and then flows into the Gulf of Nicoya. Just go ahead and jump on a boat, accompanied by a local guide. There you can observe crocodiles, birds and o lot of other exotic animals along a quite impressive landscape. The journey to the river takes about 2 hours.
Beach tours – Volcano Rincón de la Vieja
The hotel is the perfect starting point for trips to the various beaches of the area. You could, for example, just go to the wild beach Playa Buena Vista, which is located within a 10-minute walk from the hotel. There you can also stop by the sea turtle preservation station and, with some luck, see how the little turtles hatch or how they are led into the ocean. Or just go to the beautiful Playa Barrigona, with a white sandy beach and turquoise water. You also can go on a trip to the romantic fishing village San Juanillo. Another possibility is to relax at any other beach of the area, like Barco Quebrado, Garza, Guiones, Sámara, Carillo, Islita and Bejuco.
There is the possibility to do hoarse riding tours on the most beautiful beaches of the area: Playa Buena Vista, Samara, Barrigona and Carillo. We can assist in booking those adventures.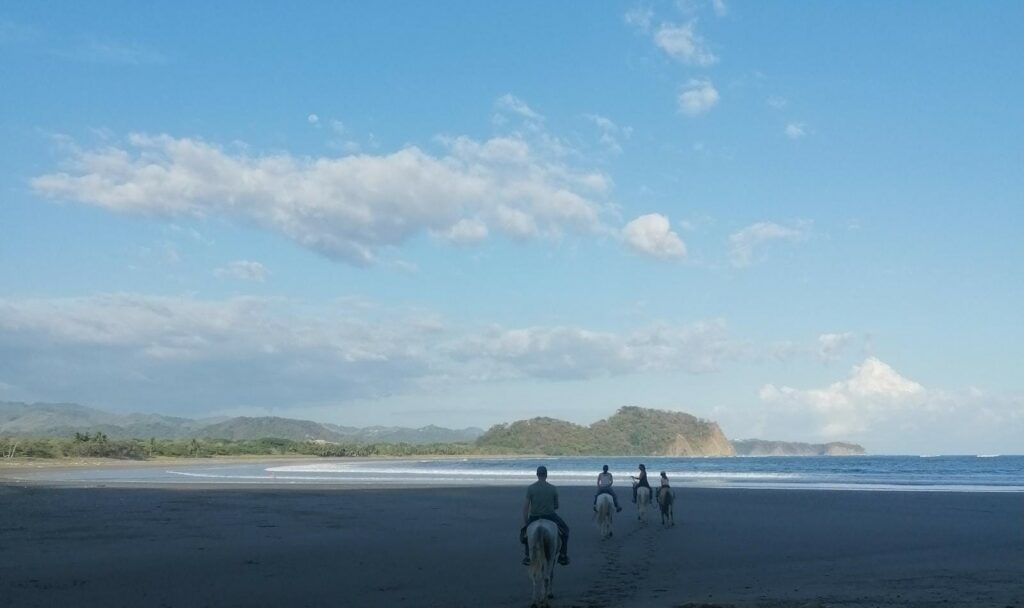 On the Playa Buena Vista are regularly releases of baby turtles from the Turtle Camp located at the and of the bay. Of you are interested in the turtle project we can provide you with some more information.
Authentic Boat Trip
Go on a boat trip with local fisher man from Samara. The Pacific ocean has a lot to show off. Lots of fish, turtles, dolphins, corals and whales can be found on the coast of Guanacaste. There are a lot of trip organizers based in Samara that place you in a crowded boat with lots of other tourists for whale and dolphin watching, snorkeling and more.
We support a different approach.  We are in contact with local fisherman that like to invite tourist on  their fisher boat. They are happy to show you there daily workplace. No one knows the Bays here better than the fishers.  You will be able to spot a lot of different marine wildlife like dolphins, whales and turtles. The authentic tours are much more informative, flexible and of course support the local community.  There are also no crowds of tourist on the boat. We can plan the Trip just for you and your family and friends. If you are interested in a authentic tour on the pacific coast please let us know in advance.
Out of the line of fire in Costa Rica? Emigrate to Costa Rica, the banana republic in the tropics. Visit us in our eco-lodge Costa Rica …
PARADISE IS WAITING FOR YOU 2023
affordable costa rica vacation packages – costa rica vacation packages 2023 – best costa rica vacation packages – trips to costa rica 2023 all-inclusive – costa rica all-inclusive packages with flight – trips 2023