Internship Costa Rica – report 1  from Samara Costa Rica
Once Upon a time…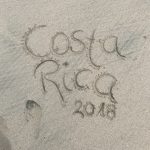 Internship Costa Rica – report 1 – spirit of the jungle
My Internship Costa Rica – report 1 … there was a lost Swiss at the airport in San José: Arrived at the airport I was lost. Alone. In a foreign country. Without any possibility to ask someone for directions. I had missed my bus to Sámara, so I had to look for a hotel for the night. A taxi drove me a few minutes later to a hotel, where I could spend the night.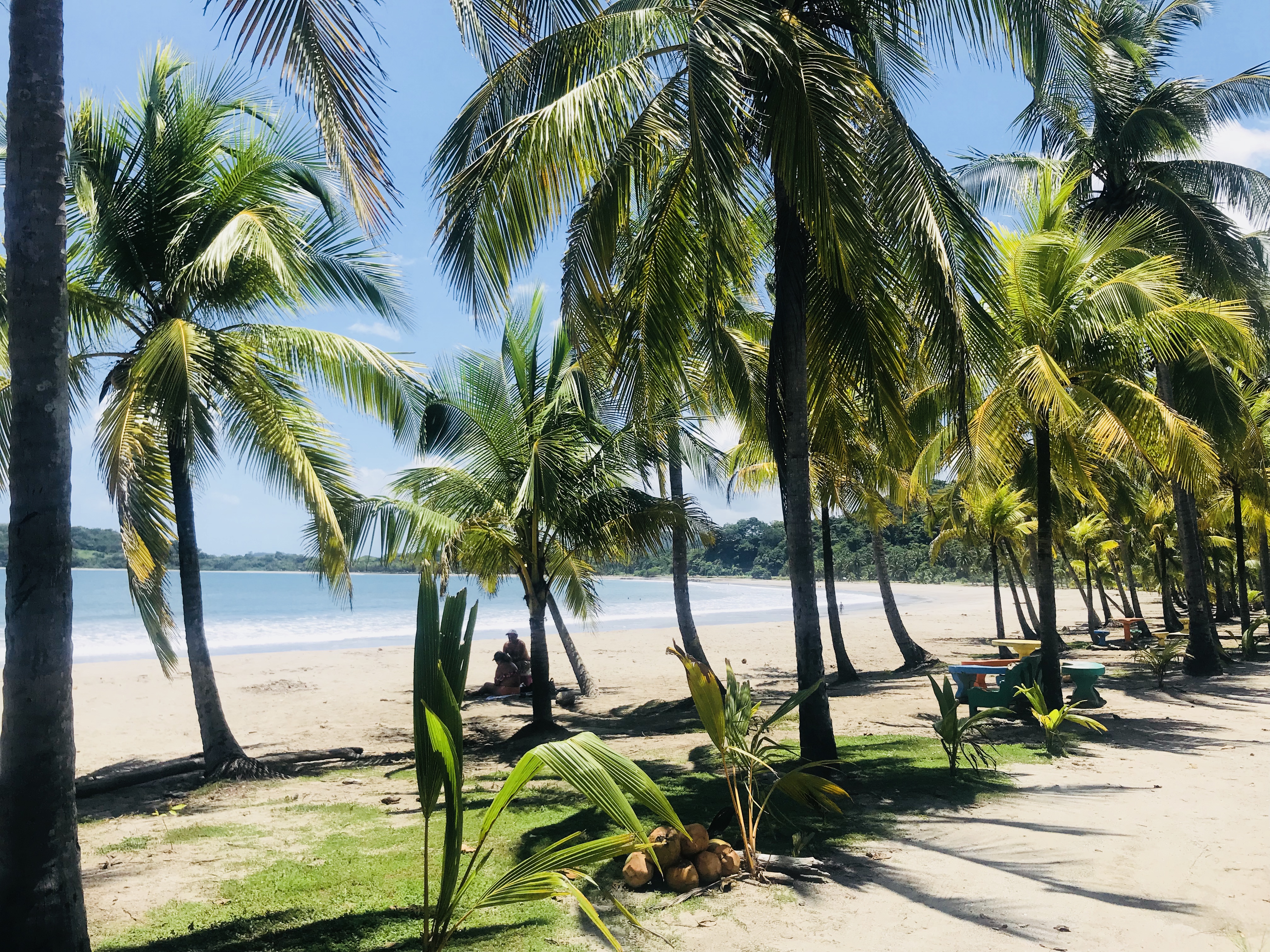 The next day I started my journey to Sámara. Once there, I was glad to meet Rainer, someone who spoke my language and above all someone whom I could trust. With him I drove to the hotel, where I was to spend the next month.
The way to the "Paraíso del Cocodrilo" was pure adventure! I was not able to shut my mouth in amazement as we drove through the Costa Rican rainforest. Everything was bathed in a lush green and I heard nothing but the roar of the monkeys, the twittering of the birds and the chirping of the crickets.
The highlight of the ride was when Rainer drove the jeep through the river. When he told me that there were crocodiles in this river, I was thrilled. I was in the middle of the tropics of Costa Rica!
Like in paradise!
The lush green remained in the Hotel Paraíso del Cocodrilo. The hotel, surrounded by palm trees and with all kinds of plants, flowers and animals. I fell in love with it the first moment. Next to my little room lived an iguana, Freddy (that's what I called him), who "tans" himself every day in the sun. I also had to get acquainted with two raccoons who were arguing about a sack of chicken feed in the garage next to my room at 3am, which was less enjoyable …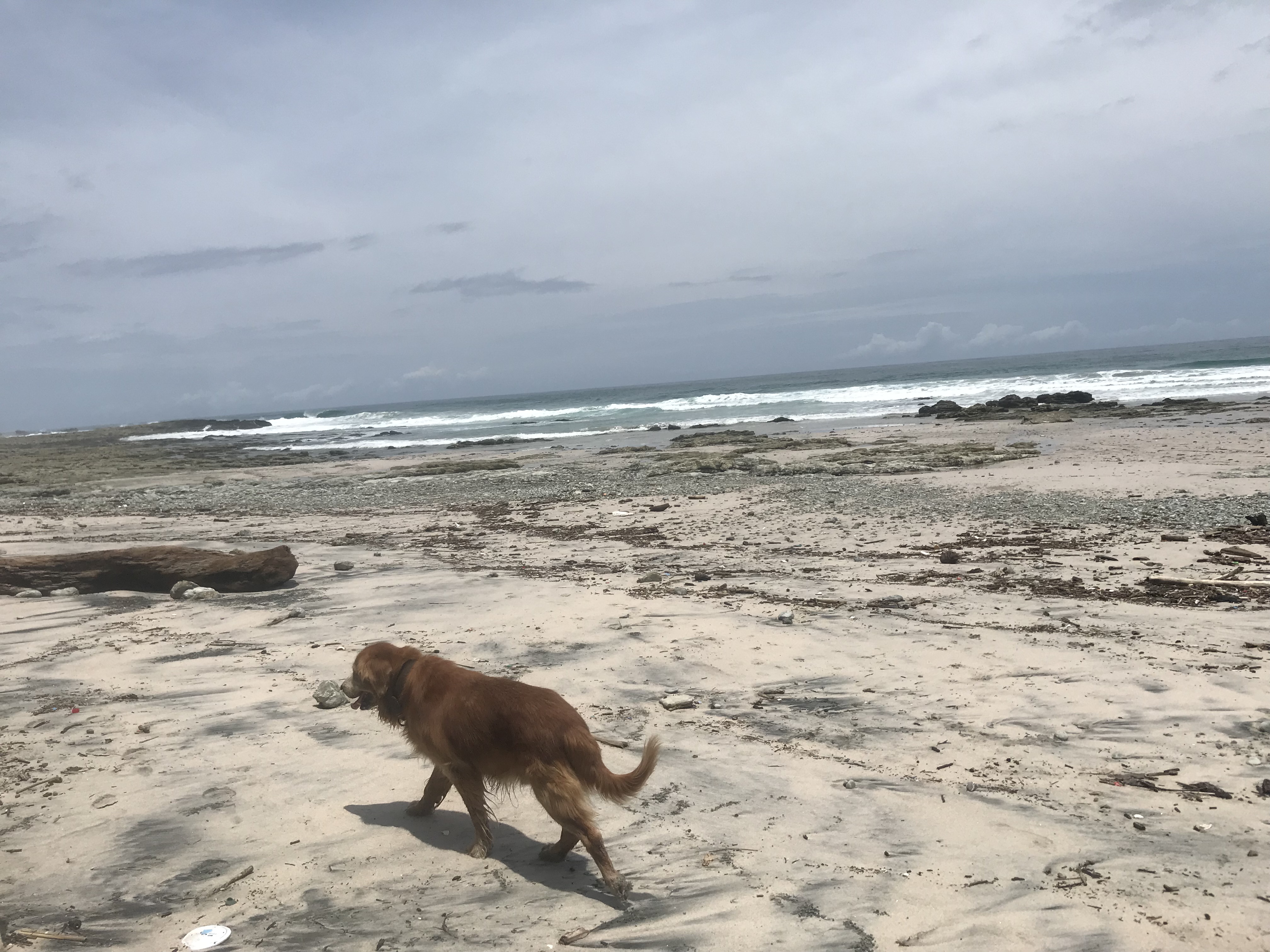 In addition to the beautiful nature here, there are plenty of animals! The dogs Jako and Beni I had closed in the heart from the beginning. In addition, there are chickens, geese, ducks, lizards, iguanas, monkeys, butterflies, other (less beautiful) insects and much more.
Thrown into the cold water
When I arrived that hot evening in August, I had an hour to move into my room and take a shower. When I first sat down, I noticed how my eyes almost closed and how exhausted I was from the six-hour journey. Unfortunately, there was no time to rest and I had to work right away. There were many guests and my cooperation was necessary.
After three hours of working, I was super exhausted because of the jet lag, I had been awake for nearly 20 hours. I was happy when I finally got to bed.
First days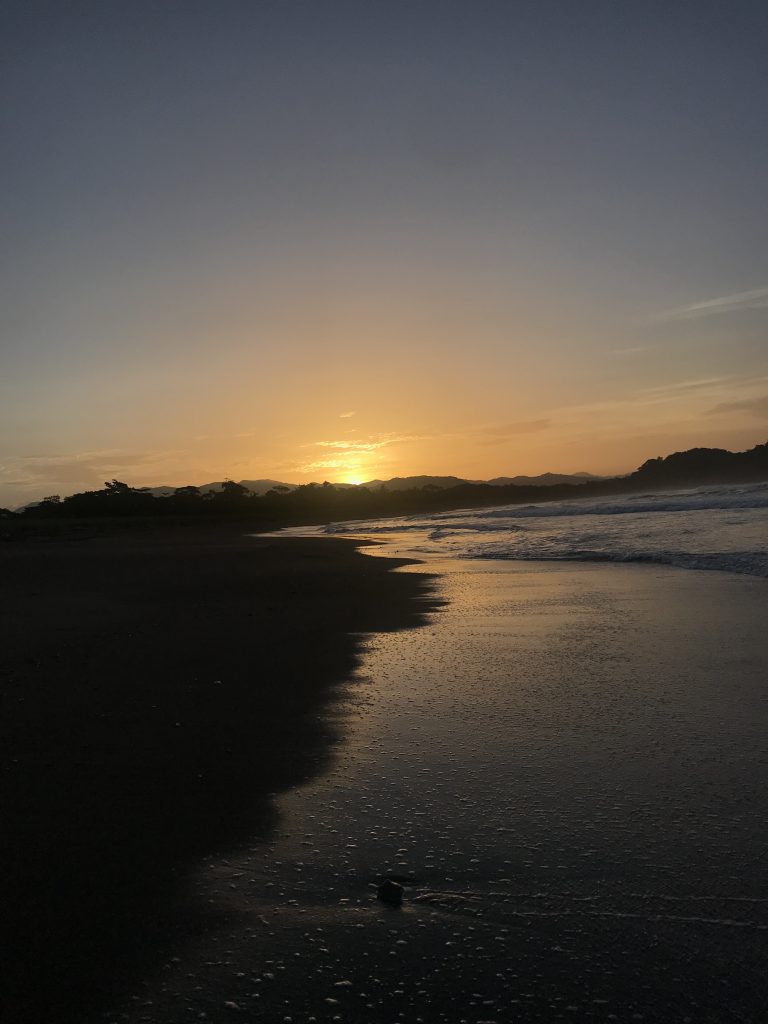 The first days at the hotel were a bit difficult for me. It took me a long time to get used to the new situation and the jet lag made my life even more difficult. Waking up every day at 4am was not what I was hoping for, of course. But I took advantage of it and went to the beach at 5 o'clock in the morning to watch the sunrise at Buena Vista Beach (a 10 minute walk from the hotel).
Internship Costa Rica – report 1
Although the first week in the hotel for me was emotionally exhausting, especially because of the homesickness that plagued me, I quickly found a connection here. The staff was very nice and I could certainly find one or the other new friend. In addition, I met a two German girls who lived in Esterones (the village where the hotel was located). With them I could do many things and also get to know a lot of stuff around Sámara. They showed me a lot of beautiful places and the best thing was, that I had someone to trust and to talk to.
Rainer, the owner of the hotel, left a very kind first impression. He was very open and direct, sometimes a bit "loco" but that must be so, otherwise he would not be Rainer. After a little time, I could trust him more and more and I'm glad to have had him as my boss.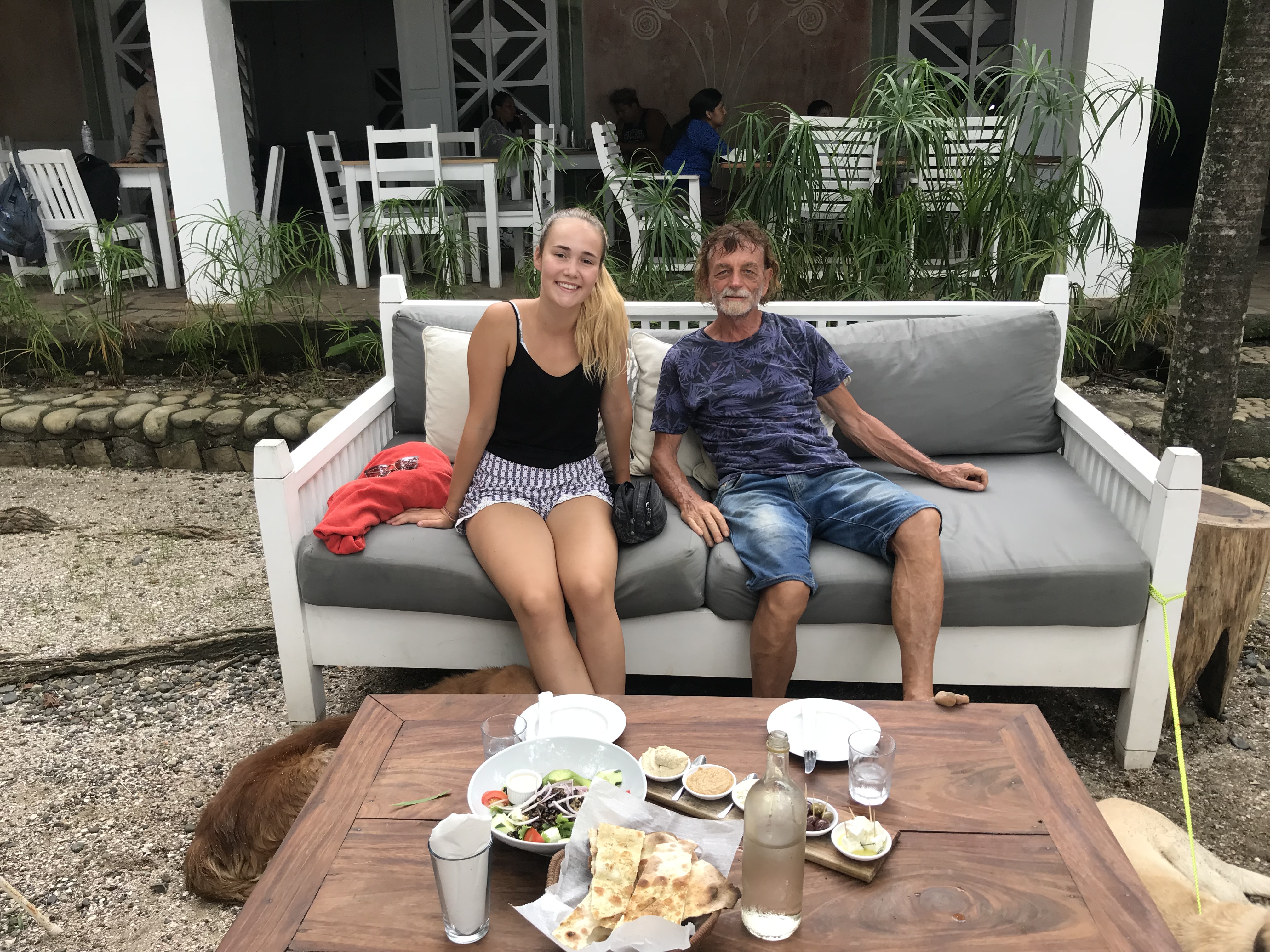 It was important for him to have a very friendly relationship with his intern, which I appreciated very much. That's why we did a lot of great trips together. He showed me dozens of beaches and beautiful places in Guanacaste. I will never forget the adventurous car rides and great experiences!
Costa rica in total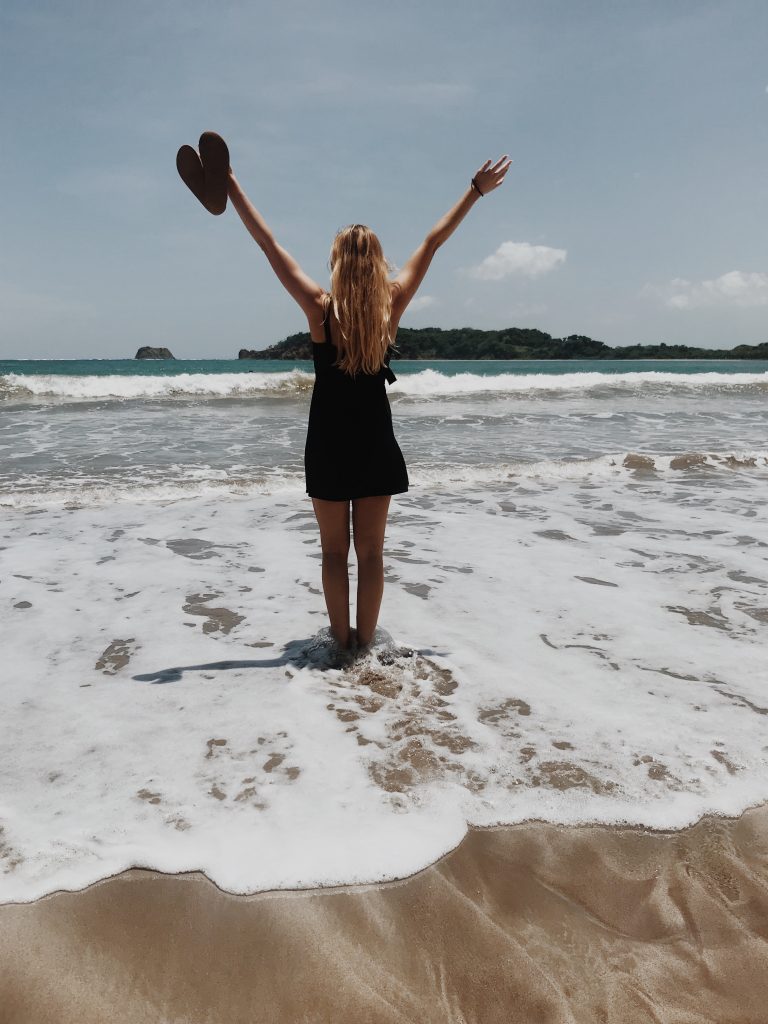 On the whole, my time in Costa Rica was an unforgettable experience. Unfortunately, I will not see such beautiful nature as here for a long time. I will never forget my many memories of the great excursions, moments and impressions I experienced here. Actually, I do not want to go home, because I already know I will miss Costa Rica. But most of all I will miss the many new acquaintances from here.
Thank you for the great time and thanks to those who made it possible for me.
actually I don't want to go home anymore, because there I will miss Costa Rica.
If everything goes the way it is planned, it would be boring, right? If you want to read something about a "pretty planned trip", click here.
conservation internship costa rica – costa rica biology internships – costa rica –
working hotel veterinary internship costa rica  
volunteer in costa rica
Internship Costa Rica – report 1