Accommodation Eco Lodge, Sámara
We offer accommodation in Costa Rica: Rooms and apartments in our innovative eco lodge  Hotel Paraíso del Cocodrilo. This individual Costa Rican hotel is located in Samara, province of Guanacaste.
Only a few miles from the beach resort Sámara, is the beautiful seaside of Buena Vista and also the white sandy beach of Barrigona.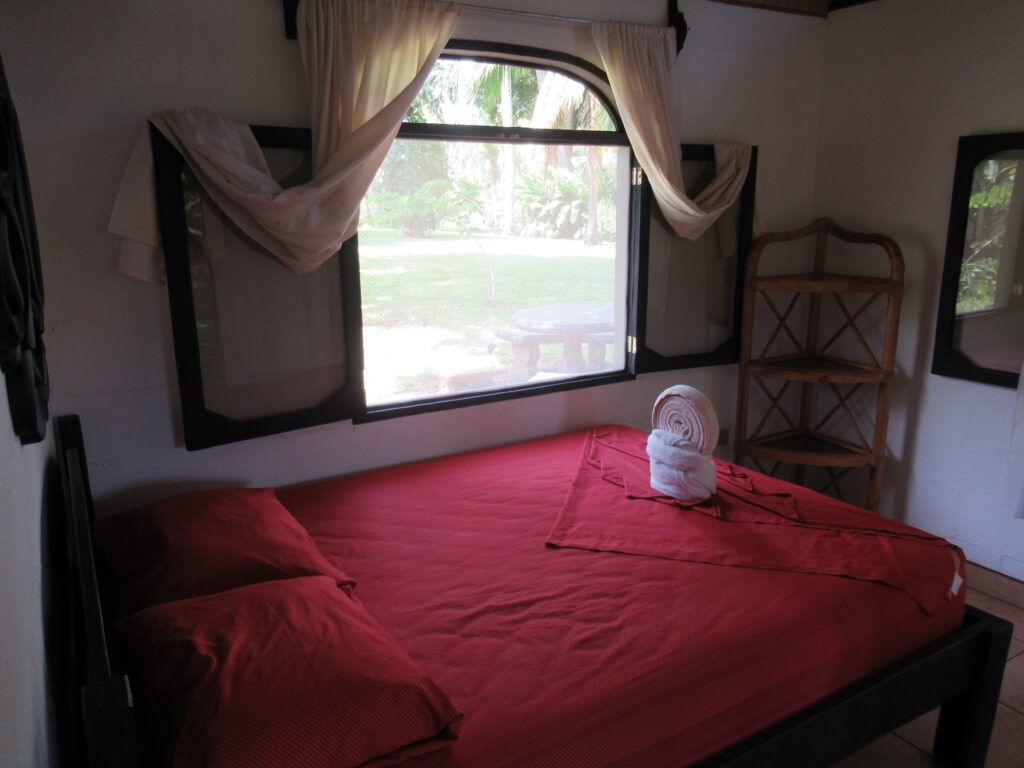 We provide comfortable apartments and rooms in an individual style. All rooms possess air condition. Likewise in the apartments are also provided a TV, a kitchen and a private garden or terrace. Furthermore all rooms and apartments offer large, separate bathrooms. Besides that, our hotel commands an apartment with two separate bedrooms. This apartment also is equipped with AC, TV, kitchen and a bathroom.
Certainly our garden terrace is a perfect place to relax. Therefore enjoy the beauty of the nature that surrounds you and get an excellent Costa Rican café, or an exotic drink offered by our bar. We recommend this place for quiet and peaceful vacations and travel. Besides that, also for adventurous people, who have fun exploring their environment.
We also have wireless internet in the hotel.
Accommodation Eco Lodge – Rooms and Apartments
You find our vacation Hotel Paraíso del Cocodrilo near the turtle beach Buena Vista. The sandy beach is just a 10 minute walk away. And the white sandy beach Barrigona, not far from the small town Sámara on the Pacific Coast of Costa Ricas, Province Guanacaste. Due to this unique surrounding the beach resort Sámara has been a tourist destination for numerous tropical lovers for quiet some time now.
Apart from the beach, you can easily reach the jungle and volcanoes that are located closely to this place. Our calm island allows you to be in Sámara within a few minutes or, if you prefer, to relax at the beaches Buena Vista, Barrigona or Carrillo. Spend your vacation in an oasis of comfort, security and tranquility.
The Costa Rica Hotel – lodge costa rica – the ideal place to relax. Because we offer you high comfort and a personal atmosphere, in which you can enjoy the beautiful nature paradise of Central America. Visit us and relax in our natural paradise.